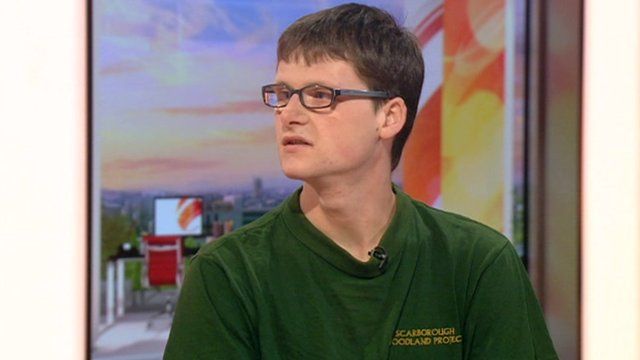 Video
Farmer fired shotgun at burglars put in police cell
A farmer who shot at burglars who were trying to steal equipment from his land has claimed he was treated more like a criminal than a victim.
Bill Edwards, aged 21, discovered the theft in progress with his mother on their farm in Scarborough. It was the second attempted theft in 24 hours.
One of the intruders drove a car at his mother so Bill fired a shotgun at the vehicle. He said he did it in self defence.
The police arrested one of the thieves but also put Bill and his mother in a cell overnight. He was accused of attempted murder though never charged.
A statement from the CPS said: "People are entitled to use reasonable force in self defence to defend themselves, their family and their property... the evidence appears to support the suspects' (Bill Edwards and his mum) version of events and that they feared for both their safety."
He told BBC Breakfast that he felt unfairly treated.