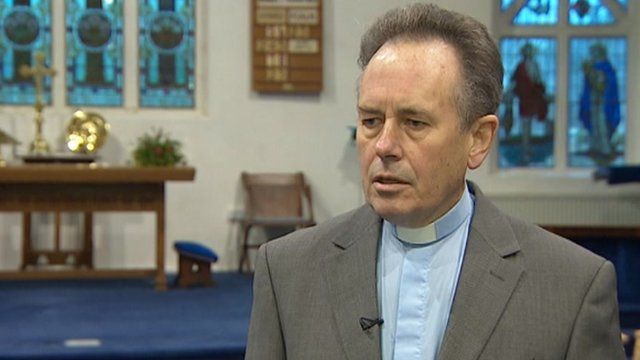 Video
Prebendary Rod Thomas: First gay bishop 'will cause furore'
A member of the Church of England's General Synod has warned that allowing gay clergy to become bishops will divide the church.
The announcement, from the House of Bishops, would allow clergy in civil partnerships to become bishops if they promised to be celibate.
Prebendary Rod Thomas, chairman of the Reform Council and a member of the General Synod, warned the plan would cause more upset than the issue of female bishops.
"If you thought that was a furore wait to see what will happen the first time a bishop in a civil partnership is appointed," he added.
Go to next video: Gay priest: 'Country will laugh'