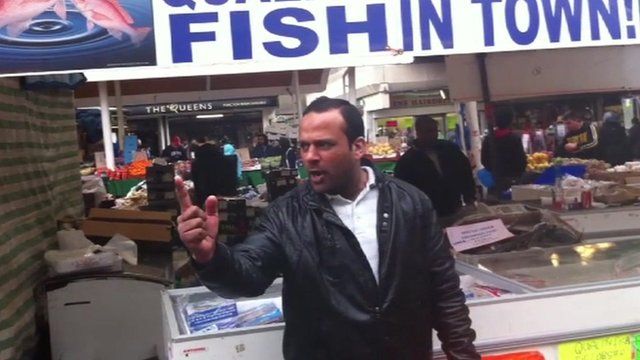 Video
One Pound Fish Man's Christmas number one bid
The UK's coveted Christmas number one music single will be decided on Sunday night, and the chart will be of interest to people living thousands of miles away in a small town in central Pakistan.
They are praying that the internet sensation "One Pound Fish Man", aka Shahid Nazir, will make it to the top.
Shahid was visiting the UK for study and work, to try to make a better life for his wife and children back home, when a video of him singing to sell fish in a market became an internet hit and got him a record deal.
Aleem Maqbool meets his family in Pattoki, in Pakistan's Punjab province, who have been amazed by Shahid's rise to fame in Britain.