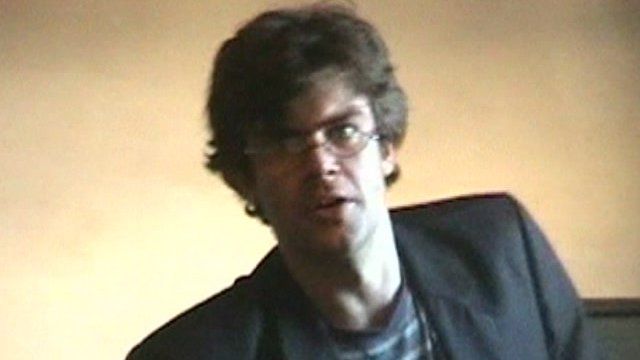 Video
CCTV suggests death fall Mark Blanco probably 'dropped'
Warning, as well as disturbing images, this report contains language which some may find offensive.
Forensic experts in the US and UK say preliminary analysis of CCTV footage of the death of actor Mark Blanco suggests he was probably dropped to his death.
Blanco suffered fatal head injuries when he fell from a balcony in 2006.
He had been at a party in a flat one floor above the first floor balcony with rock star Pete Doherty and others.
The experts say initial examination of the images is consistent with someone being carried and dropped over the balcony edge, not jumping or slipping.
A coroner categorically ruled out suicide, but three police investigations have failed to find out what really did happen.
BBC Newsnight has been examining the case over the last eight months after the Crown Prosecution Service decided there was insufficient evidence to prosecute any individual.
Peter Marshall reports.