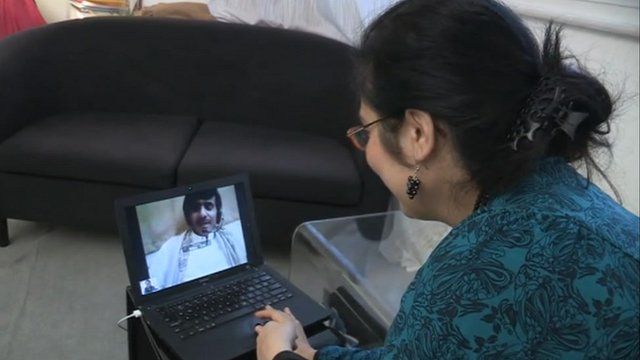 Video
Why my husband's lack of English is keeping us apart
Campaigners say the requirement for immigrant spouses to speak English is breaking up families.
Two years ago the government introduced a rule requiring husbands and wives from outside the European Economic Area to prove they can speak English before they can join their partners in the UK.
The Joint Council for the Welfare of Immigrants says that the rules are enforcing separation - but the government argues speaking English is key to integration.
Liz Farrow is a British citizen who lives in London with her four-month-old twins. Her husband Abdullah is Yemeni but has moved to Jordan to try to learn English. However he has failed the test twice.
Liz spoke to BBC Asian Network reporter Catrin Nye.
You can hear more on this story on Asian Network Reports at 13:00 BST and 17:00 BST on 30 November or listen back on the BBC iPlayer.
Video journalist: Richard Kenny