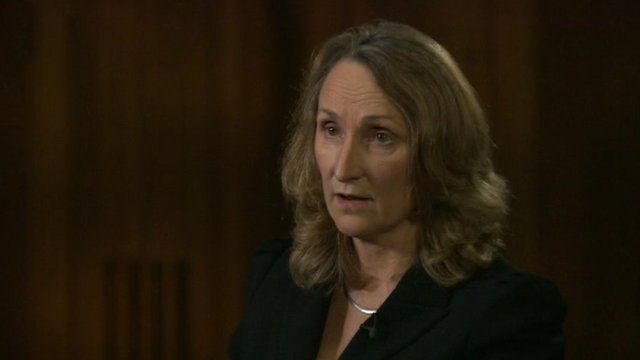 Video
Phone hacking victim: 'Press were pack of wolves'
The mother of a murder victim has spoken about her experiences of being pursued by the press in the wake of her daughter's death.
Patricia Bernal told Newsnight's Jeremy Paxman that reporters had behaved "immorally", threatening to make up facts if she refused to speak to them.
Ms Bernal is suing News International for allegedly attempting to hack her mobile phone.
Her son, Phillip Bernal, said he had contacted the Press Complaints Commission (PCC) for help, only to be told that there was little the body could do.
The PCC says it has no formal record of the Bernals contacting them at the time of Clare's death, but that if the family had done so, they would have been offered the same pre-publication or anti-harassment advice which is available today.
Go to next video: Hugh Grant: What I want from Leveson