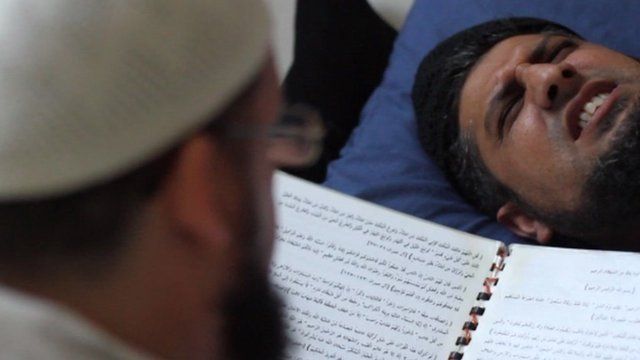 Video
'Possessed' British Asians turn to exorcists
Medical staff, psychiatrists and the criminal justice system are increasingly having to understand the belief in spiritual possession.
New research has highlighted an issue within some sections of the British Asian community, where the supernatural has been blamed for mental health problems.
It comes after four members of the same family were found guilty of murdering a young woman they claimed was possessed.
BBC Asian Network journalist Catrin Nye explores these issues in her latest documentary Possession, Jinn and Britain's Backstreet Exorcists.
She met 41-year-old Mudasar Khan from Walthamstow, East London, who believes he is possessed by a supernatural spirit - a Jinn.
He has been treated by doctors for anxiety and depression in the past but now says he controls his problem by seeing Abou Mohamed, an exorcist who operates from his home in Ilford.
You can see more on this issue on Newsnight on Monday 19 November, 2230GMT, BBC Two.