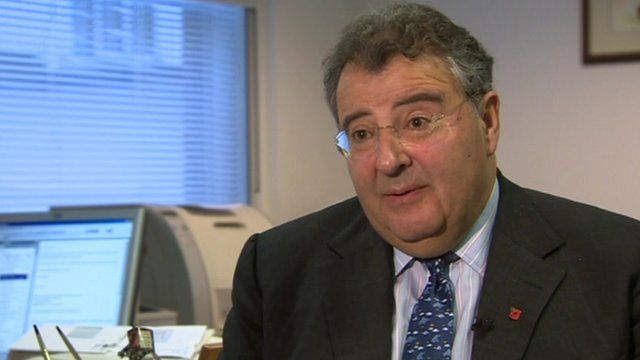 Video
McAlpine lawyer: Tweeters should come forward
Lord McAlpine's solicitor Andrew Reid has urged those who had named Lord McAlpine on the social media site Twitter to come forward.
He said some prominent people had already apologised, but others had not.
He told the World at One's Becky Milligan: "What we're basically saying to people is, look, we know - in inverted commas - who you are, we know exactly the extent of what you've done. It's easier to come forward and see us and apologise and arrange to settle with us because, in the long run, this is the cheapest and best way to bring this matter to an end."
Mr Reid also confirmed that ITV's This Morning programme would be sent a letter.