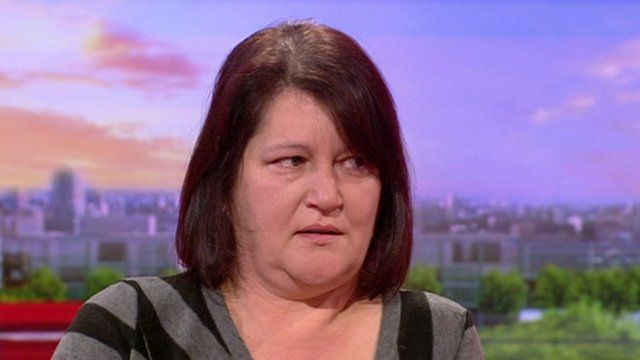 Video
Lorraine Allen: Wrongly jailed mother's compensation fight
Lorraine Allen was imprisoned for shaking her four-month-old son to death 12 years ago, but after 16 months in jail her conviction was conviction was quashed.
She regained her freedom, but her ordeal continued as her other son was adopted against her will.
Now she is taking her fight for compensation to the European Court of Human Rights. Speaking the BBC Breakfast she said nothing could make up for what had happened but that she had to manage "day by day".
Her solicitor Mike Pemberton said that it was important to get rid of any "lurking doubt" as "the experts themselves cannot be clear what happened".
"You've got a situation where you are innocent but there are always going to be those whispers", he added.