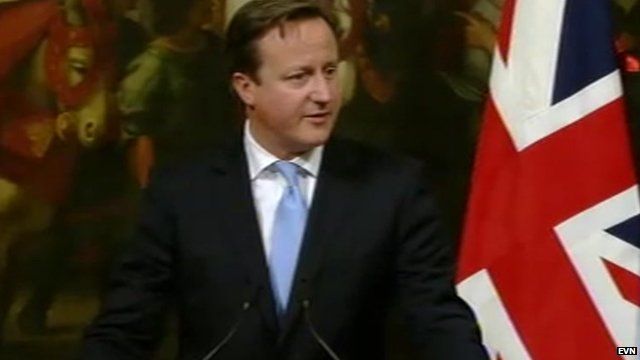 Video
Abu Qatada: Cameron fed up with cleric being in UK
The radical cleric Abu Qatada is back at his home in north London after being let out of Long Lartin Prison on Worcestershire.
The Special Immigration and Appeals Commission blocked the radical cleric's deportation, saying it was not clear he could have a fair trial in Jordan.
The Prime Minister David Cameron, speaking at a press conference in Rome, said he was ''completely fed up'' with the cleric remaining in the country.
Go to next video: 'No UK evidence against Qatada'