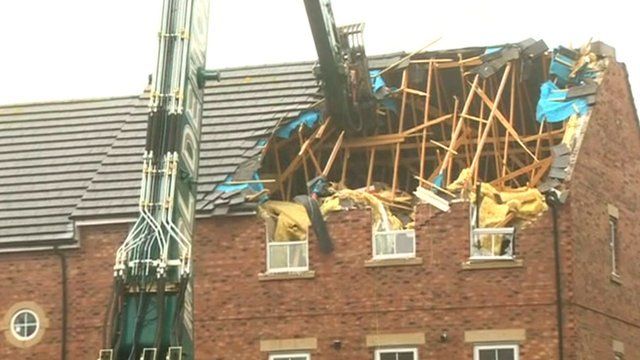 Video
Demolition begins on unstable Newburn flats after flooding
Demolition work has begun on a block of flats near Newcastle that were left on the verge of collapse after flooding.
The foundations of the flats in Newburn were washed away during heavy storms last month, forcing residents to move into temporary accommodation.
The BBC's Jenny Hill spoke to Nancy Blake, from the local residents' association.
She said the demolition was very heartbreaking for people who lived in the block, including those unable to return to collect their belongings.
Go to next video: Flats unstable after floods