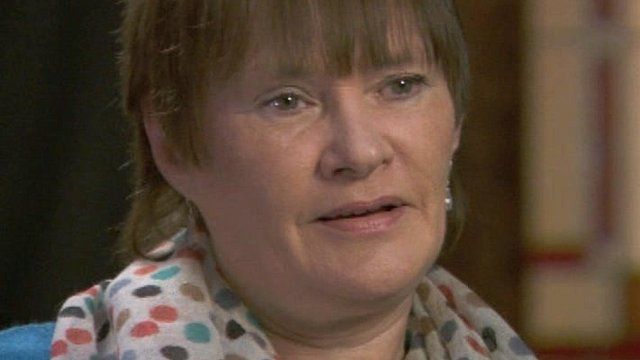 Video
Newsnight Savile witness 'angry' after programme dropped
The Newsnight editor responsible for dropping a report into claims Jimmy Savile sexually abused people is stepping aside, the BBC has said.
Another BBC programme, Panorama, is preparing to broadcast the results of its investigation into the events.
It will feature Karin Ward, who was a pupil at Duncroft School, and alleges that she was sexually abused by Savile during her time there.
She was interviewed as part of the original Newsnight investigation, and has now told Panorama that she was angry when the programme was shelved.
''I'd gone through all that stress when I really needed to concentrate on getting well, and then they never used it,'' she said.
Panorama Jimmy Savile - What the BBC Knew, will be shown on BBC One at 22:35 BST, 22 October
Go to next video: Unbroadcast Newsnight interview airs