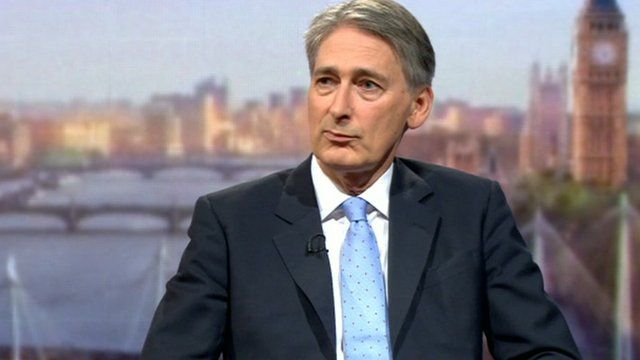 Video
Defence Secretary Philip Hammond on lobbying claims
The Ministry of Defence says it is to investigate claims retired military officials offered to influence MPs and civil servants on behalf of arms firms.
The offers were secretly filmed by the Sunday Times, which says they were in breach of Whitehall rules on lobbying.
The paper says all the officers involved have denied any wrongdoing
Defence Secretary Philip Hammond, responding to the claims, told BBC News that former military officers wielded no influence on how the Ministry of Defence spent its money.
"There is no way that retired officers influence the way military equipment is procured," he said.
Go to next video: MoD investigates lobbying claims