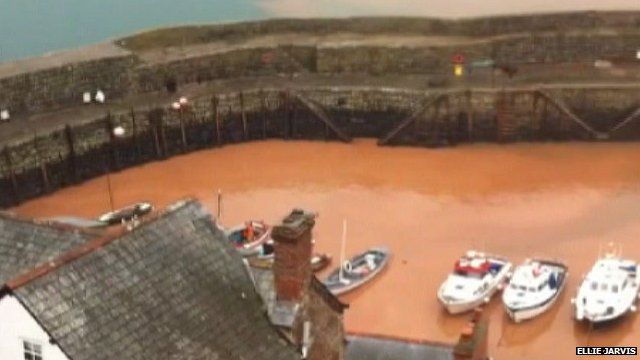 Video
Clovelly floods: 'Street was like a river' - resident
Heavy rain has caused flash floods in a Devon coastal village, damaging homes and pulling up cobbles in the street.
Villagers in Clovelly said about two inches of rain had fallen in an hour on Thursday.
The worst of the flooding is said to be in the main part of the village - a popular tourist destination.
Ellie Jarvis, who runs a gift shop in Clovelly, said the "street was like a river".
Footage courtesy of Ellie Jarvis and Steve Marvell.