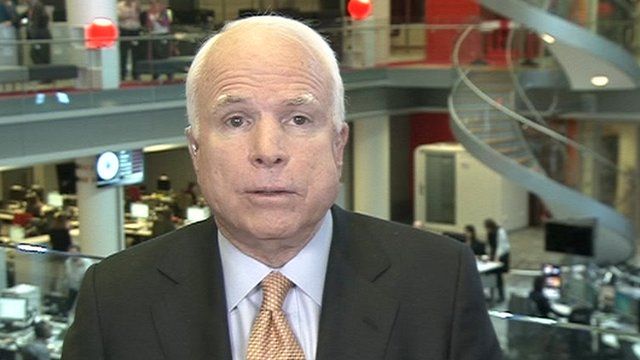 Video
John McCain calls for greater intervention
US Senator John McCain has said the US should intervene in Syria to help create safe zones and get arms and support to anti-Assad rebels.
On Wednesday, the US confirmed it had sent extra troops to Jordan, one of Syria's neighbours, in case the crisis spills over the border.
But Republican presidential candidate Mitt Romney has criticised President Obama for taking too passive a stance on the Middle East.
Mr McCain told the BBC's Lyse Doucet countries in the region were "crying out for American leadership" on Syria, but dismissed the idea of sending US troops there.
Go to next video: McCain on Syria: 'Almost ludicrous'