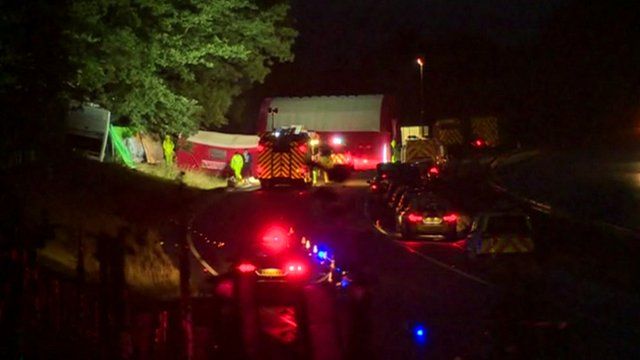 Video
Three killed in festival coach crash at Hindhead Tunnel
Three people were killed and a number of others seriously injured when a coach returning from a festival on the Isle of Wight overturned after crashing into a tree near a tunnel in Surrey.
The 51-seat coach was going north on the A3 when the crash happened near the Hindhead Tunnel at 23:50 BST on Monday.
The coach from Merseyside left the carriageway between the tunnel and the Thursley exit and hit a tree.
Injured passengers have been taken to a number of different hospitals.
Andy Moore reports.