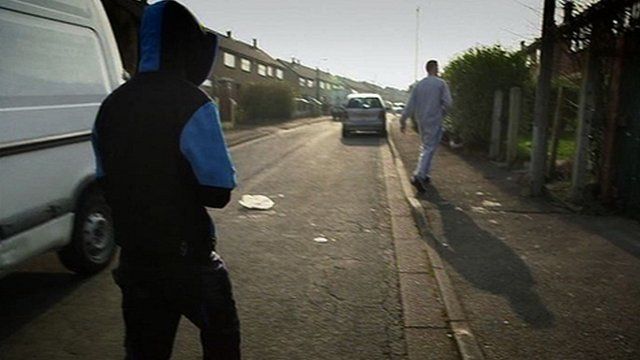 Video
Growing up on Blackburn's troubled Shadsworth estate
The Shadsworth estate is home to more than 2,000 people. It sits on the outskirts of Blackburn in the north-west of England.
Even before the recession struck, it was one of the most deprived places in the country. On average, per person, Blackburn has one of the highest welfare bills in the country. Residents of the estate grapple with crime, drugs and problems with anti-social behaviour.
In an in-depth report, Panorama reporter Richard Bilton meets some of the young people growing up on what they call "Shad".
Panorama: Trouble on the Estate, BBC One, Tuesday, 11 September at 21:00 BST and then available in the UK on theBBC iPlayer.