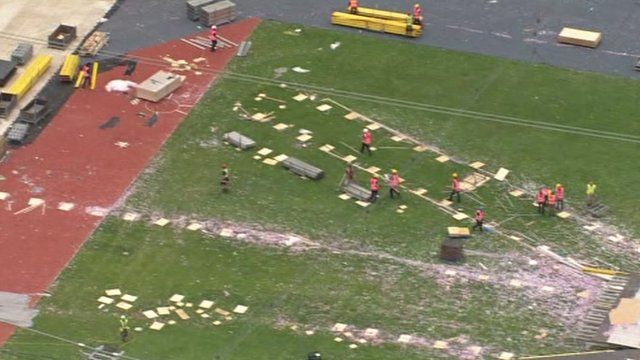 Video
Olympic Stadium transformed ahead of Paralympics
As soon as the closing ceremony finished on Sunday night the organisers of London 2012 began preparing for the Paralympic Games.
The Olympic Stadium is now closed while the transformation and clear up takes place.
Aerial footage shows the stage, which was used during the closing ceremony, being dismantled in order to put the athletics track back in the stadium ahead of 29 August.
Go to next video: Park prepares for Paralympics