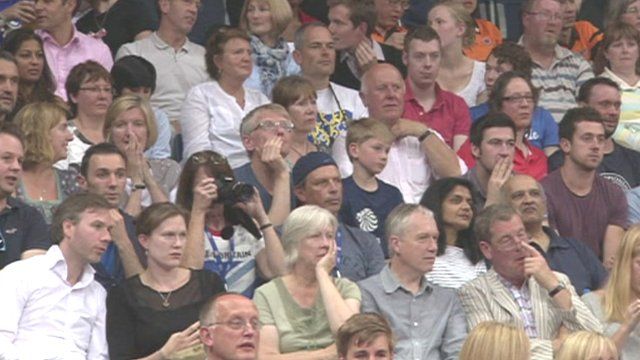 Video
London 2012: Badminton match 'not good for fans'
The Badminton World Federation has disqualified eight players from the Olympics after accusing them of "not using one's best efforts to win".
Four pairs of players - two from South Korea and one each from China and Indonesia - are out of the Olympics after their matches on Tuesday.
All four pairs were accused of wanting to lose in an attempt to manipulate the draw for the knockout stage.
Badminton fans at Wembley spoke of their shock at the players' beahviour.