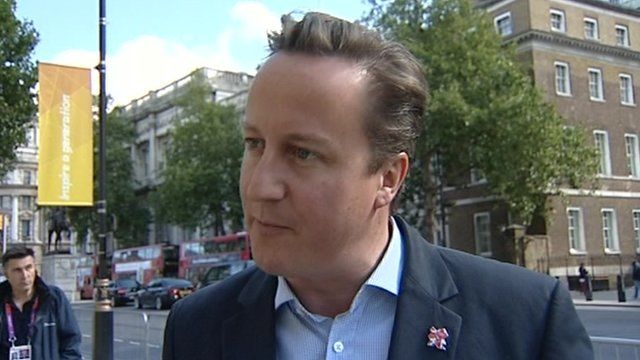 Video
London faces Olympic transport challenge
London's transport network has been facing its first major test on the first working day of the Olympics.
Prime Minister David Cameron said he had used the tube on Monday morning and said the situation was "not too bad".
At London Bridge station, Chris Burchell, who is Managing Director at Southern Railways, said commuters had been "wonderful" and "in good spirits".
Commuters have been warned of possible delays with transport restrictions in place around 10 sports venues.