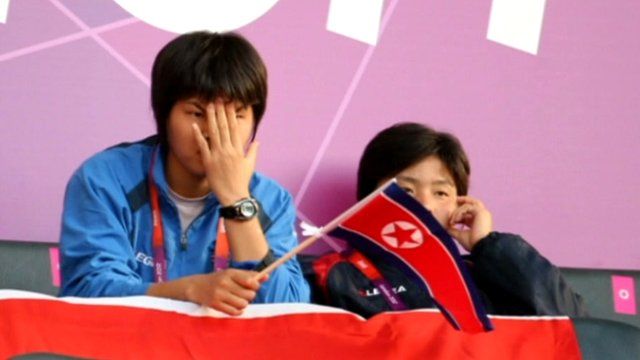 Video
London 2012: North Korea flag error 'a mistake'
Olympic organisers have apologised to North Korean athletes whose images were shown next to the South Korean flag.
The mix-up delayed the women's football match at Glasgow's Hampden Park on the first day of sporting action.
In a news conference at the Olympic Park on Thursday, Prime Minister David Cameron described the error as ''an honest mistake''.
Chief Executive of Locog, Paul Deighton, explained what happened to the BBC's Gary Richardson.
This video is available to viewers in the UK only