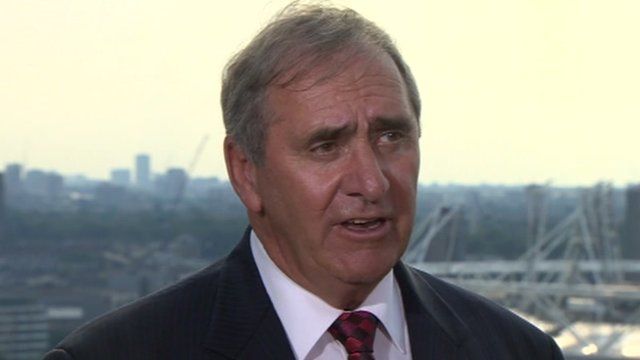 Video
London 2012 Olympics: 'Random raids' to beat drug cheats
Moroccan 1500m runner Mariem Alaoui Selsouli has failed a drugs test and will miss the London Olympics.
She is one of nine track and field athletes to have been suspended by the IAAF.
John Fahey, the president of the World Anti-Doping Agency, spoke to the BBC's Tim Willcox at the Olympic Park to explain what measures were being taken to detect drugs cheats at London 2012.
He said there were now "more tests, much more sophisticated methodology in detection, more skills in those laboratories".
"Anyone who thinks they can get away with cheating here may be very, very unhappy at the end of these Games" he added.