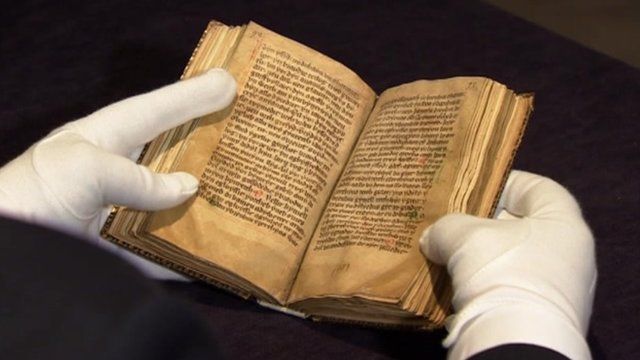 Video
Rare medieval Welsh manuscript set for auction in London
A very rare mid-14th century legal manuscript written in Medieval Welsh is being auctioned at Sotheby's in London on Tuesday.
Almost certainly taken to the US by Welsh settlers in the 1700s, The Laws Of Hywel Dda ranks among the earliest medieval documents in that country.
The book was the standard for Welsh law until Llywelyn ap Gruffyd's rebellion against English rule in 1282.
Estimated at £500,000-700,000, it is the earliest manuscript of its kind ever offered in a public sale and the first in Welsh to come to the market since 1923.
Sotheby's specialist in Medieval Manuscripts, Dr Timothy Bolton told BBC News why the book was so important.