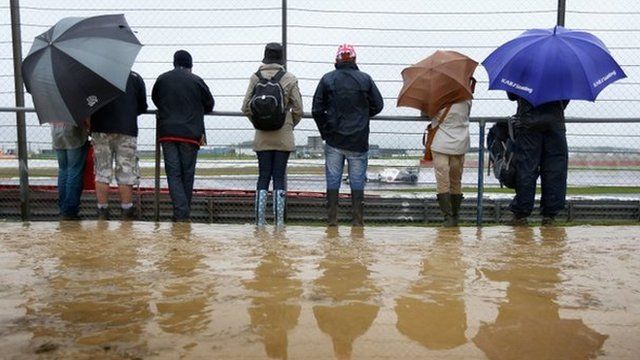 Video
F1 fans criticise Silverstone for turning away cars
Formula 1 fans have criticised the Silverstone authorities for turning away people from Saturday's British Grand Prix qualifying sessions.
Silverstone asked up to 30,000 spectators with public car parking tickets not to turn up, in the hope of giving waterlogged car parks time to recover before Sunday's race.
The move resulted in huge traffic delays, with some completing the journey to the circuit on foot.
However, Formula 1 boss Bernie Ecclestone has said it would be wrong to blame the race organisers, adding that they were helpless in the face of the wet weather.
"I'm really, really upset for the fans, but in reality if it was you running the race what would you do?" Ecclestone said.