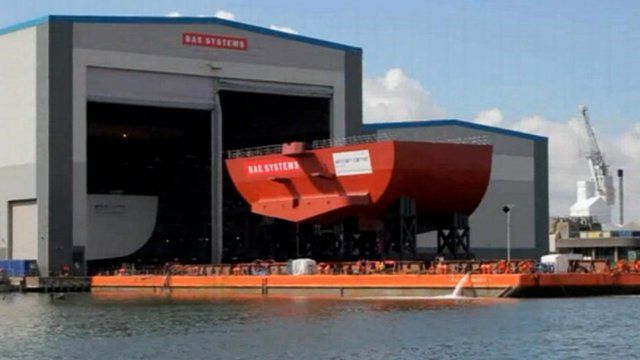 Video
New aircraft carrier section begins move to Scotland
Work has begun on moving a massive 6,000 tonne section of the first of Britain's two new aircraft carriers from Portsmouth to Rosyth in Scotland, where it is being assembled.
The section makes up just one tenth of the overall size of the 65,000 tonne, £3 billion Queen Elizabeth carrier.
When completed, the ship will provide the Royal Navy with a four-acre military operating base that can be deployed anywhere in the world.
Defence Correspondent Jonathan Beale talked to Paul Bowsher, BAE Systems Project Leader for the carrier in Portsmouth, about the latest stage of the giant construction project.
Go to next video: Aircraft carrier hull put together