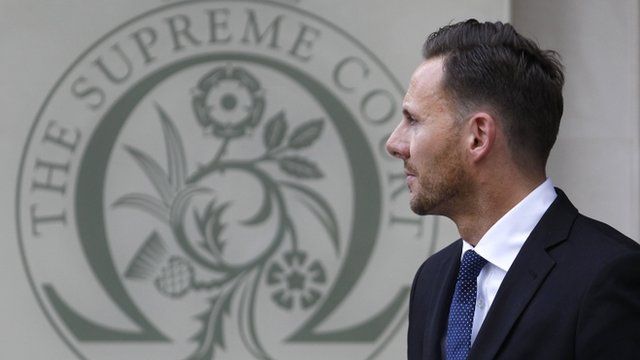 Video
Glenn Mulcaire statement
The private detective at the centre of the phone hacking scandal, Glenn Mulcaire, has begun his appeal at the Supreme Court against a High Court order compelling him to provide details of who at the News of the World commissioned him to hack the phone of Nicola Philips, a former employee of the publicist Max Clifford, and who he reported back to.
In the statement, which he read out on BBC Radio 4's The World at One, Mr Mulcaire said:
"This appeal is being heard because I have been advised by my legal team from the outset that I should not have to give potentially incriminating answers to questions asked of me in the phone hacking cases in the High Court.
"I bring it for no other reason.
"In giving me permission to appeal, the Supreme Court has recognised that it raises issues of significant public importance.
"The police have had all the relevant documents from me since 2006 and I have already faced criminal proceedings, been convicted and served a prison sentence.
"All the steps taken by my legal team in respect of the civil claims against me are to protect my legitimate legal interests.
"Any suggestion that I am bringing this appeal, or defending the civil claims, to protect the company I used to work for, or anyone at that company, would be completely wrong."