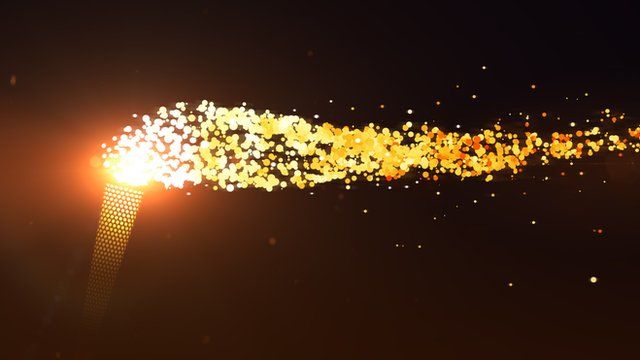 Video
London 2012: Watch the BBC's Olympic torch relay trail
The BBC has launched its Olympics marketing campaign with the release of a minute-long trail highlighting the torch relay.
The Olympic torch relay starts at Land's End on Saturday 19 May and runs for 70 consecutive days and the BBC will be with it all the way.
There will be live coverage online and at times on television, as 8,000 people carry the torch on its journey round the UK.
The flame will be lit at the Temple of Hera in Greece on 10 May.
After an an eight-day relay there, a gold-liveried British Airways plane will carry it to RNAS Culdrose in Cornwall in a ceremonial lantern secured in a cradle and fixed to a seat.
The release of the trail is part of the marketing campaign to highlight the range of BBC coverage. The music is part of the BBC's Olympic sound track recorded by Elbow.