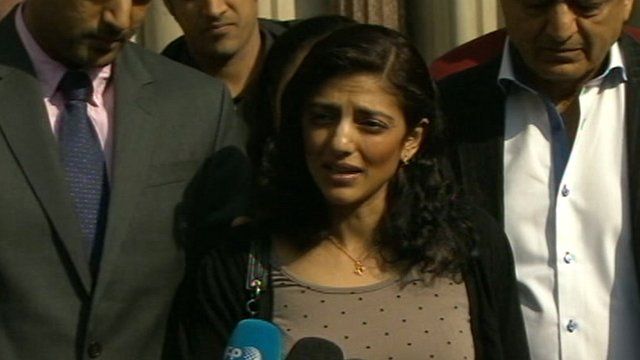 Video
Anni Dewani's family 'just want to know the truth'
The High Court has temporarily halted the extradition to South Africa of a man wanted on suspicion of arranging the murder of his wife while on their honeymoon, on mental health grounds.
The judges said it would be unjust and oppressive to order Shrien Dewani's extradition while he is unwell, but that it was in the interests of justice that he should be extradited "as soon as he is fit" to be tried.
Anni Dewani's sister, Ami Denborg, gave a short statement after the ruling, saying their family "just want him to get better so he can tell us what happened."