Media player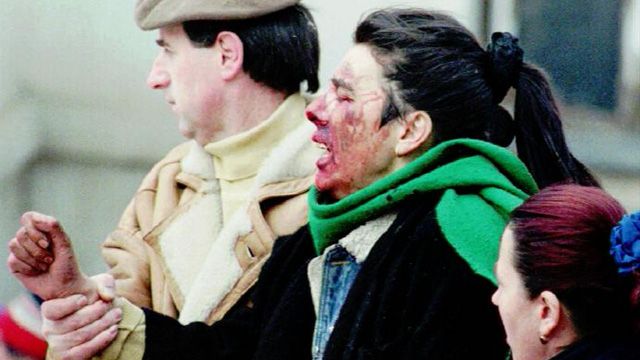 Media playback is unsupported on your device
Video
Sarajevo: 1994 market massacre kills 66
A mortar attack on 5 February 1994 was a direct hit on an open-air market in Sarajevo, the single most deadly attack after nearly 10 months of the siege of the city during the Bosnian War.
In all, 66 died and nearly 200 were wounded. The atrocity spurred the international community to threaten the Serbs with Nato air strikes unless they withdrew their heavy weapons from around the city.
The Serbs reluctantly allowed their weapons to come under UN observation - but crucially, they didn't surrender them.
Allan Little reports from Sarajevo in February 1994.