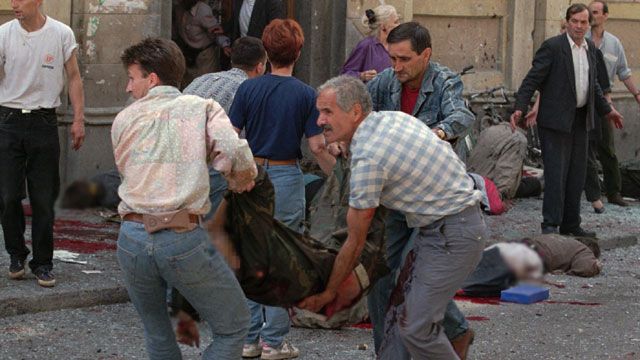 Video
Sarajevo: Another market massacre
A mortar attack on a Sarajevo open-air market in February 1994 was the single most deadly attack after nearly 10 months of the siege of the city during the Bosnian War.
But on 28 August 1995, just metres from the first attack, another mortar bomb exploded on a crowded market.
The atrocity killed 37 and injured 90, and came within weeks of the fall of Srebrenica where the Bosnian Serbs murdered thousands.
In Sarajevo the death toll was rising. International reaction was swift. Within two days, Nato launched airstrikes against Bosnian Serb positions around the capital. The end was near.
Martin Bell reports from Sarajevo in 1995.