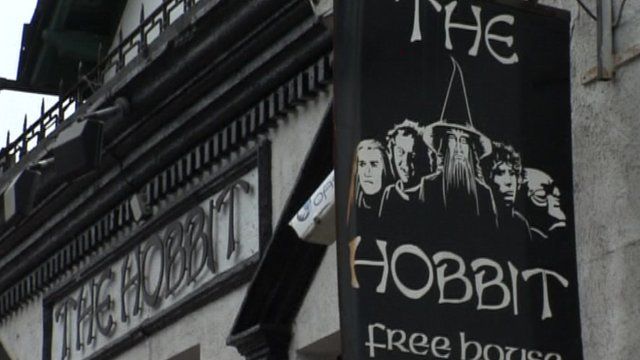 Video
Southampton Hobbit pub campaigner on 'legal threat'
A pub called The Hobbit has been threatened with legal action by US movie lawyers, according to its landlady.
The Southampton venue has been accused of copyright infringement by lawyers representing the Saul Zaentz Company (SZC) in California.
Stephen Fry is among those to voice their support for the establishment, calling attempts to change it "pointless, self-defeating bullying".
SZC owns the worldwide rights to several brands associated with author JRR Tolkien, including The Hobbit and The Lord of The Rings.
The pub has traded with the name for more than 20 years.
Student Heather Cartwright explains more about the pub, and the campaign to save it.