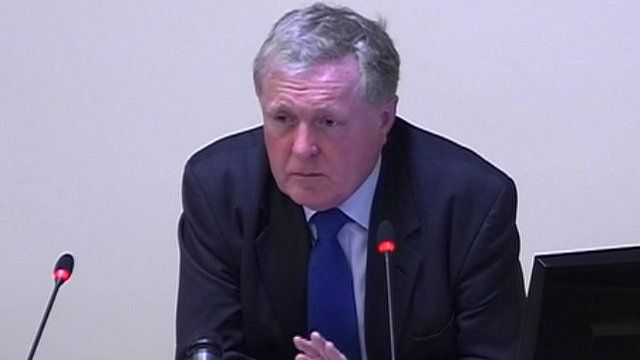 Video
Former Met police chief Lord Blair on son's work at The Sun
Former Met Police chief Lord Blair has spoken to the Leveson Inquiry about how his 15-year-old son was given a stint of work experience at The Sun.
Lord Blair said force press chief Dick Fedorcio mentioned the opportunity. Lord Blair told the inquiry his reaction was: "That's the kind of thing that would excite most 15-year-olds, so I think that would be a good idea."
Lord Blair was Metropolitan Police Commissioner between 2005 and 2008.
Go to next video: Officers 'terrified' to speak to press