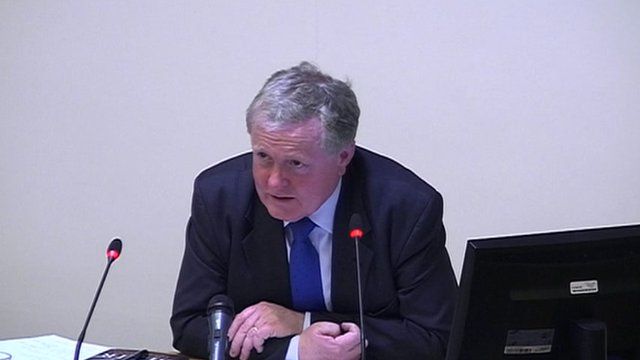 Video
Lord Blair: 'I don't remember horse discussion'
The former commissioner of the Metropolitan Police, Lord Blair, has told the Leveson Inquiry he does not recollect discussing the donation of a police horse with Rebekah Brooks.
It has emerged that Mrs Brooks "fostered" a horse called Raisa after it retired from active police service in 2008 but handed it back two years later as she no longer wanted it.
Lord Blair said that he understood the horse was discussed over a lunch with Mrs Brooks but could not remember it himself.