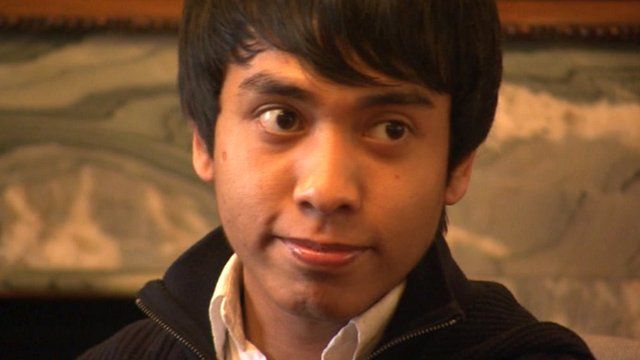 Video
Malaysian student 'not angry' at London riot robbers
A Malaysian student who was injured and robbed during the riots in London in August 2011, has said he wants the public to forgive the men who attacked and stole from him.
A man was convicted in February of assaulting Ashraf Rossli, breaking his jaw, and on Friday two men were found guilty of stealing from his rucksack after pretending to come to his aid.
Speaking to reporters at the Malaysian High Commission in London, Mr Rossli said he was ''not angry'', and he wanted to put the attack behind him.
The incident was originally captured in amateur footage.
Go to next video: Malaysian student robbery caught on camera