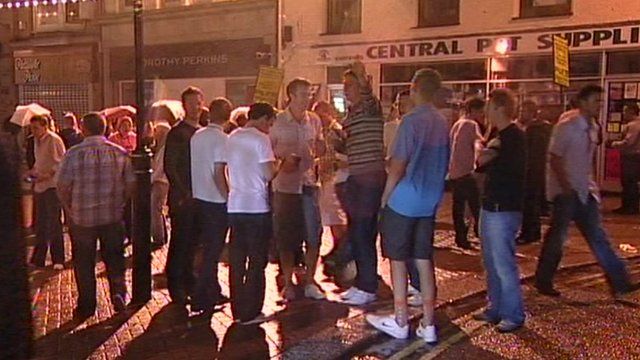 Video
How Newquay is tackling anti-social behaviour
Binge drinking and anti social behaviour have blighted towns up and down the UK and now the Government wants to try out some new ideas to tackle the problem.
They are being put forward by the Communities Champion for England and Wales, Baroness Newlove.
Her husband was murdered in 2007, after he confronted a gang of youths vandalising their car.
The BBC's Louise Hubball has been to see what one community has been doing to tackle anti-social behaviour in Newquay.