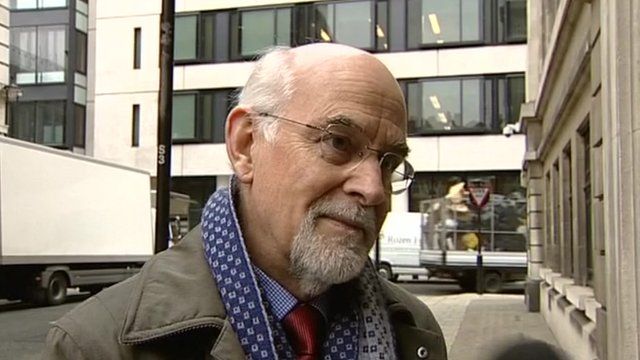 Video
Trevor Kavanagh: Sun subject to witch-hunt
Police raids which led to the arrest of five Sun journalists have been attacked by the paper's associate editor.
Trevor Kavanagh told the BBC the paper's publisher - News International - was the subject of a "witch-hunt".
He described scale of the investigation into the company as "disproportionate" and "over the top".
The reporters were arrested in connection with alleged corrupt payments to police and others. The Met Police has declined to comment.
Go to next video: Sun newspaper 'will continue' says Rupert Murdoch