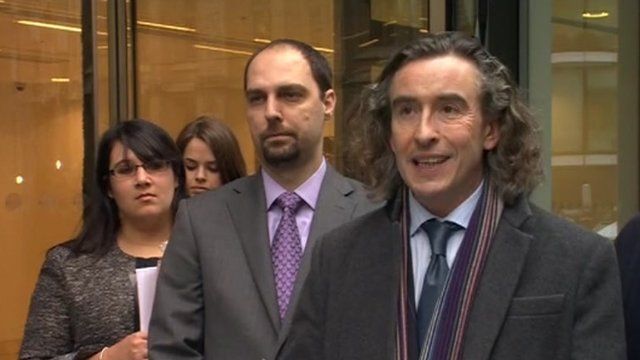 Video
Steve Coogan on hacking payment: This was not about money
Comedian Steve Coogan and ex-footballer Paul Gascoigne are among the latest people to have settled claims for damages over phone-hacking.
Ex-Labour press chief Alastair Campbell and MP Simon Hughes have also settled with News Group Newspapers (NGN), which published the News of the World.
Mr Coogan received £40,000, but said his primary concern was to expose "the depths to which the press can sink in pursuit of private information".
Go to next video: Coogan: Reporters rifled my bins