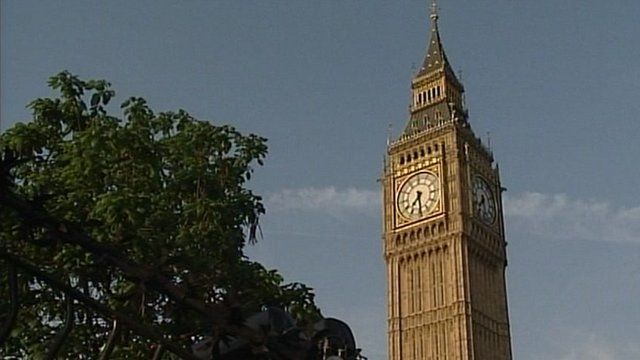 Video
Big Ben: 'The lean has been there for years'
The man responsible for finding a way to stabilise the Leaning Tower of Pisa has said he is "not in the least" worried about the slight tilt to the clock tower housing Big Ben.
John Burland, a retired professor at Imperial College, told the BBC's Today programme the lean, which is just visible to observers on the Westminster Bridge, probably happened as the tower was being built.
He also dismissed concerns about the appearance of cracks in parts of the Palace of Westminster, saying...
Both issues are expected to be discussed at a meeting of MPs on the House of Commons Commission on available maintenance options.
Go to next video: Big Ben: London's tower of Pisa?