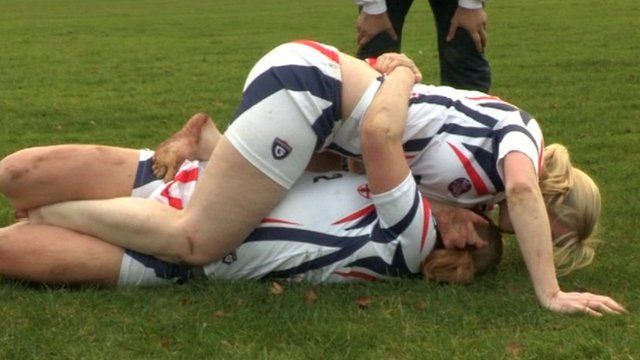 Video
Kabaddi team in 2020 Olympic bid
The England women's kabaddi team say that the sport is growing thanks to their showing in the recent World Cup.
Kabaddi is a field sport originating in India, in which two teams take turns to send a raider to the other's territory, or half, tag members of the opposing team, and return "home" without being blocked by defenders on the other side.
The England women's team, made up mainly of Army personnel and formed 18 months ago, reached the final in November where they lost to hosts India.
England is one of 30 countries that play kabaddi, and the women's team wants to see it included as an Olympic sport in 2020.
BBC Asian Network's Sukhi Hayer spoke to Sgt Chanel Mason at the Royal Military Academy, Sandhurst, where the team is in training for its next tournament.