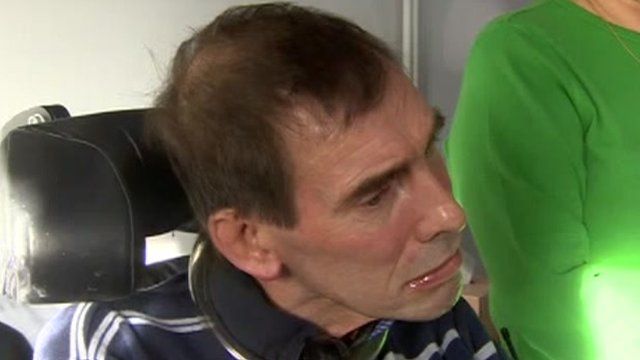 Video
Tony Nicklinson 'disappointed' with assisted dying law
There is a "strong case" for allowing assisted suicide for people who are terminally ill in England and Wales, a group of experts says.
The Commission on Assisted Dying said the current system was "inadequate". But the report has had a mixed response. Critics say it is biased.
Tony Nicklinson, 57, has locked in syndrome - he is paralysed from the neck down, can't speak and needs constant help with every part of his life. He has decided he wants to die.
His disability means someone will have to help him and they could then face the prospect of being charged with murder.
Speaking through a computer, he read a statement in response to the commission, expressing his disappointment.
Go to next video: Assisted dying 'law change needed'