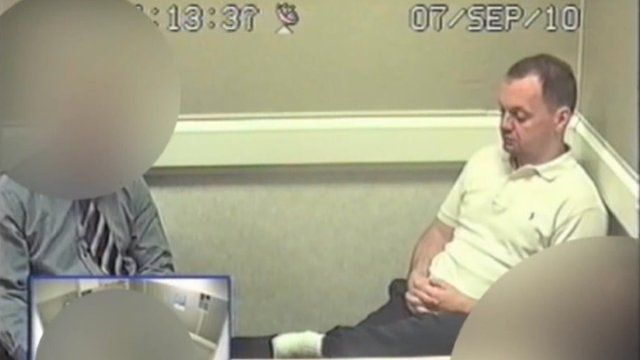 Video
Police question Dobson and Norris over Lawrence forensics
Gary Dobson and David Norris have been convicted of the racist murder of black teenager Stephen Lawrence, 18 years after he was stabbed to death near a south London bus stop.
The trial was based on forensic evidence.
Scientists found a tiny bloodstain on Dobson's jacket that could only have come from Mr Lawrence.
They also found a single hair belonging to the teenager on Norris's jeans.
This video, supplied by the Metropolitan Police, shows detectives interviewing Gary Dobson and then David Norris, questioning them about the forensic evidence.
Go to next video: Guilty verdicts in Lawrence murder