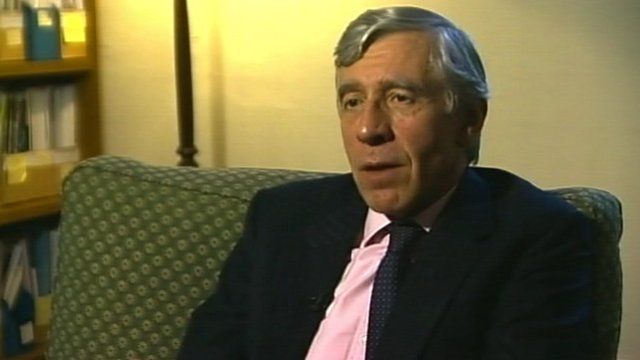 Video
Jack Straw: 'Policing has changed for the better'
Two men have been found guilty of murdering the black teenager Stephen Lawrence.
A jury at the Old Bailey heard how Gary Dobson and David Norris were part of a gang which stabbed Stephen Lawrence to death at a bus stop in south-east London almost 19 years ago.
The case against them hinged on tiny pieces of forensic evidence - including a single hair and a droplet of blood - which were discovered on their clothes.
The Home Secretary at the time, Jack Straw, ordered an inquiry into the murder.
The report, said the police had been "institutionally racist" in the way they had approached the murder investigation.
After the verdict today, Mr Straw said the parents of Stephen Lawrence had shown "extraordinary courage" in persisting and securing a conviction and that the face of policing had changed for the better, because of them.