Media player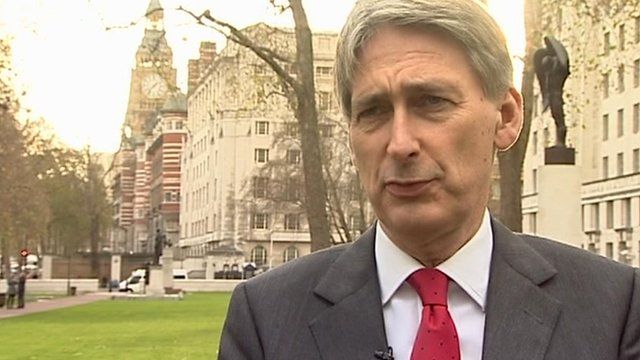 Media playback is unsupported on your device
Video
Armed forces to add 'robustness' to 2012 security says Hammond
The defence secretary has said drafting in thousands of the armed forces will "add resilience and robustness" to the security operation for next year's London Olympics.
Philip Hammond said "up to 7,500" forces personnel would be working in mixed teams with civilians to provide "airline-style" security at the Olympic venues.
He said a further 5-6,000 would lend support to the police "in what will be the biggest security challenge this country has faced in decades."