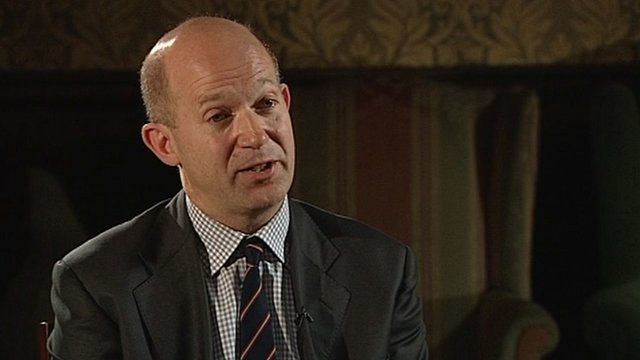 Video
British ambassador: 'I had to leave my dog in Iran'
Dominick Chilcott, Britain's Ambassador to Iran, has told the BBC that his dog was left behind when the British embassy in Tehran was attacked.
Mr Chilcott, who returned to the UK after the embassy was closed, had to leave his dog in Iran with diplomatic staff from another country. He told the BBC's Gavin Hewitt that he "hopes to be reunited with her soon".
Hundreds of protesters - whom Iran described as "students" - massed outside the embassy compound on Tuesday afternoon before scaling the walls and the gates, burning British flags and a car.
Mr Chilcott said his dog was frightened by the incident but well behaved.
Go to next video: Iran attack 'had state support'