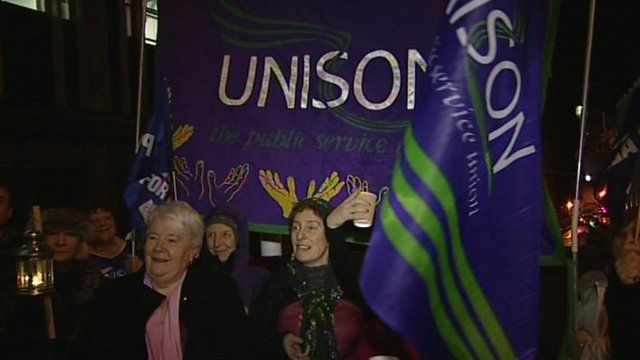 Video
Public sector strike: Hospital staff begin 24-hour walkout
A 24-hour strike by public sector workers over changes to their pensions has begun.
The unions say around two-million people will take part in the biggest show of industrial action for decades.
Teachers, nurses and civil servants are all expected to walk out. The strike is likely to cause widespread disruption to public transport, schools, courts and council services.
In Bristol, staff at the city's royal infirmary walked out at midnight forming a picket line. Val Walker, who had worked in the health service for more than 40 years, said she was supporting colleagues on the picket line to help them protect their future.
Go to next video: NUT: 'Strike is our last resort'