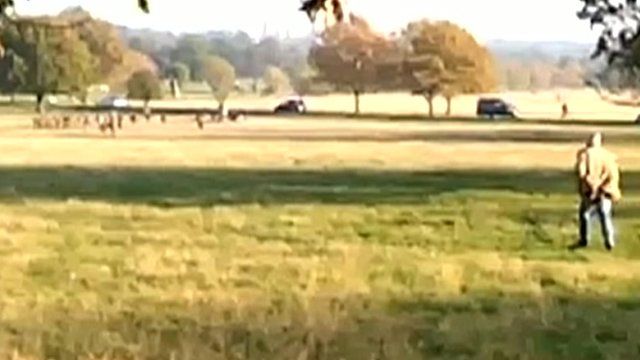 Video
Fenton! Internet hit raises dog chasing deer problem
A dog walker has unexpectedly become an internet sensation after a video clip taken of his dog chasing deer in Richmond Park in Surrey attracted thousands of hits online.
It shows the owner hopelessly trying to keep his charge under control.
Ali Goodyear whose 13-year-old son filmed the incident said they were amazed at the popularity of the video clip.
While the film has a funny side, it also raises a serious issue of responsible dog handling.
Adam Curtis, assistant manager at Richmond Park said such incidents were rare but warned owners to take extra care to ensure their dogs are kept under strict control.
Sonja Jessup reports.
Amateur video courtesy of Jake and Ali Goodyear