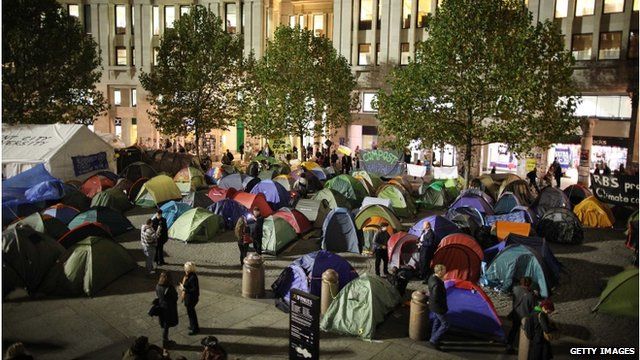 Video
St Paul's Cathedral protest camp deadline passes
The deadline has passed for protesters camping outside St Paul's Cathedral to leave the area or face court action. The City of London Corporation gave protesters until 18:00 GMT to clear the "public highway".
The camp's organisers marked the passing of the deadline with a "Silent Scream" - raising hands in silence for one minute.
Meanwhile, John Cooper QC, who is representing the protest camp pro bono, met protesters outside the cathedral.
The order only applies to public land - while territory owned by the church is not covered by the notice.
Jeremy Cooke reports.
Go to next video: Legal action to clear St Paul's protesters