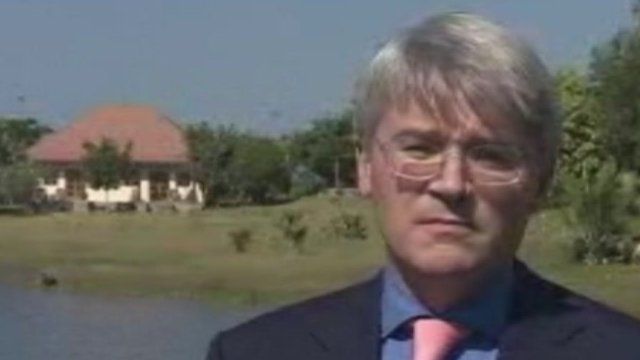 Video
UK calls for Burma political prisoner release
The UK's international development secretary has said that there are grounds for "cautious optimism" about the political situation in Burma, but warned there was still a long way to go.
Speaking to the BBC on the first day of a visit to the country, Andrew Mitchell also called for the release of all of Burma's political prisoners.
He said there must be action as well as words from the ruling regime.
Opposition groups estimate there are still between 600 and 1,000 detainees currently being held on political grounds in prisons around Burma, including journalists, pro-democracy activists and monks.
Go to next video: Going undercover ahead of Burma's election