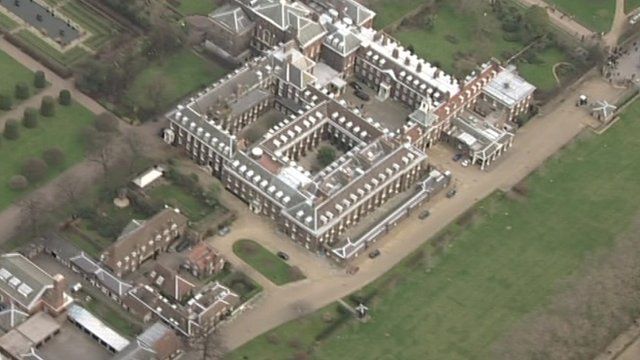 Video
Royal couple choose Kensington Palace apartment as London home
The Duke and Duchess of Cambridge have decided to make an apartment in Kensington Palace, previously used by the Queen's late sister, their permanent London residence.
Prince William grew up in rooms at Kensington Palace, and his mother, Diana, Princess of Wales, also lived there.
But the couple will not move into the family-sized apartment for two years, because structural improvements are needed to make it habitable.
Nicholas Witchell reports.