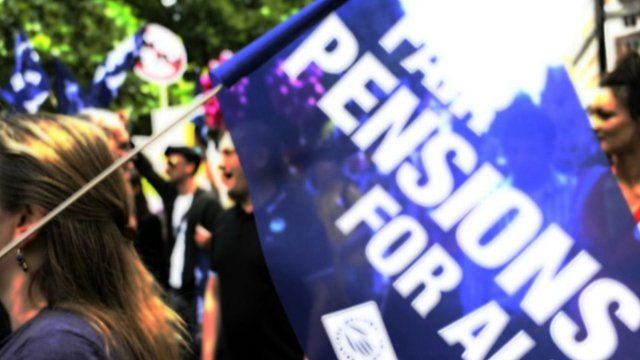 Video
Public sector pensions: Strike action over could be on the horizon
Britain's largest public service union will announce on Thursday whether it's joining a mass 24-hour strike at the end of the month.
The announcement from Unison will go ahead despite an improved pensions offer from the government on Wednesday.
The government is urging unions to accept revised proposals it has made for public sector pensions, which it says are a "deal for a generation".
Under the new proposals, workers retiring in the next 10 years would not see a fall in their payments. The TUC has welcomed some of the plans, but has said they are not yet enough.
Vicki Young reports.
Go to next video: Labour responds to pensions offer